Kerry Ruef - Creator and Director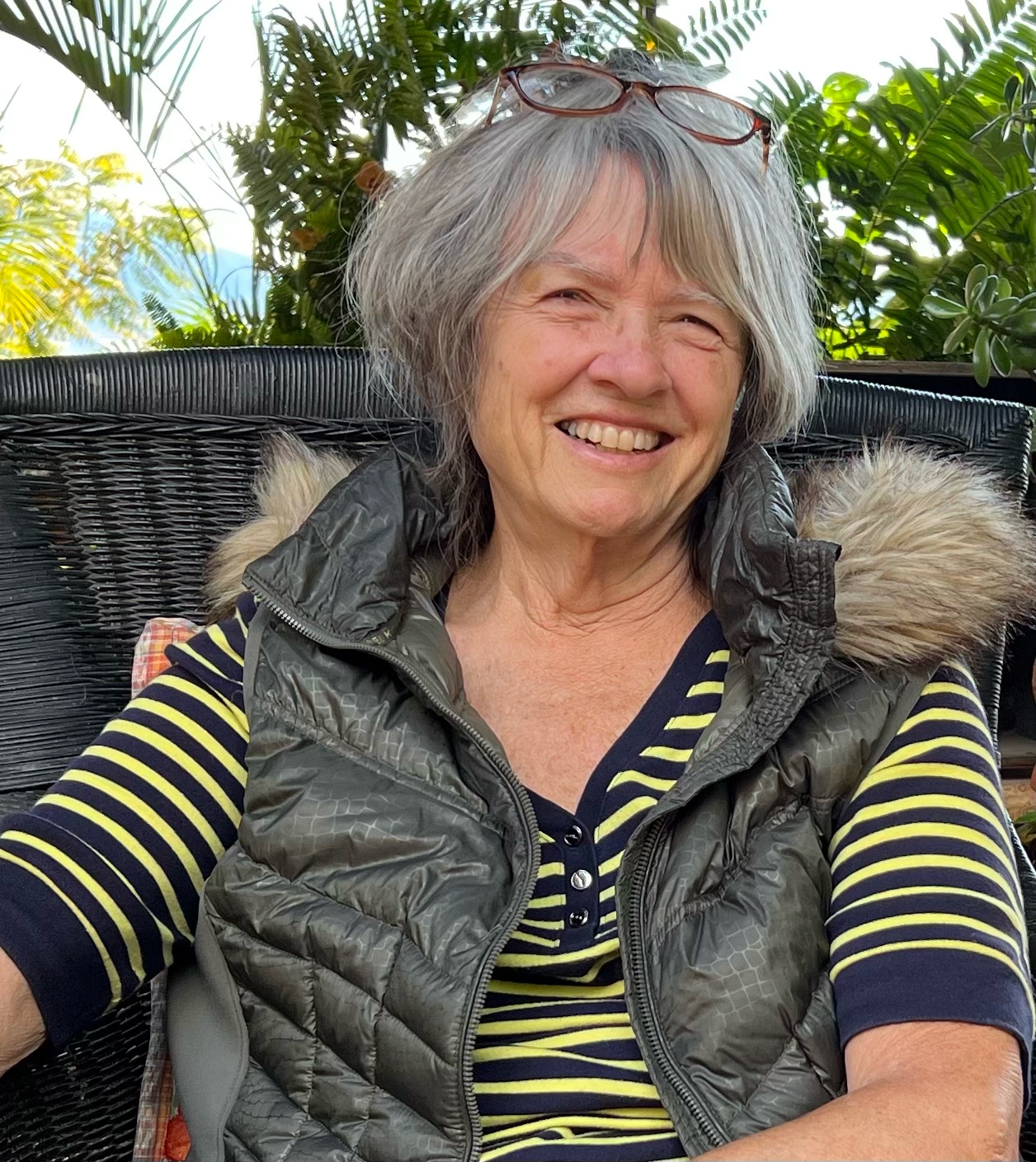 Kerry Ruef is an innovator and educator whose mission is to give kids and adults the most efficient (and delightful) intellectual tools for success.

The recipient of numerous grants and awards, an amateur naturalist, and former classroom teacher, Ruef conceived of and founded The Private Eye Project to accelerate creative and critical thinking.

Over thirty-five years ago Kerry began seeking the common denominator habits of mind behind painter, poet, scientist, inventor, businessperson, salesperson, great learner, great teacher. By 1988 she'd arrived at a theory, encapsulated in The Private Eye process. On a four-year grant from the Discuren Foundation, she piloted The Private Eye process in The Seattle Public Schools—as a way to magnify minds—and the results were transformational. The process accelerated students' thinking skills, creativity, literacy and scientific literacy as it also brought wonder and joy into the march of the curriculum. Since then The Private Eye Project, under the leadership of Kerry Ruef and David Melody, Associate Director, has spread to thousands of teachers and over three million students.

In addition to workshops and courses in The Private Eye program, Kerry also created and implemented "The Private Eye Training-the-Trainers Institute" with David Melody for Houston ISD (TX), Orange Country ESD (Orlando, FL), Modesto School District (CA), and the Alabama Hands-on Science Program (ALAHASP) at the University of Alabama at Birmingham. Trainers were licensed and certified to deliver the trademark Private Eye Workshops for these school districts and universities.

Kerry has taught hundreds of teacher training workshops and courses all over the country, and keynoted conferences ranging from The American Montessori Society to the Center for Creative Problem Solving. Kerry is an also an instructor at Portland State University.

Meet Kerry on Youtube



Kerry Ruef is the author of The Private Eye - (5X) Looking / Thinking By Analogy: A Guide to Developing the Interdisciplinary Mind; The Private Eye - Simple Steps to a Magnified Mind; and The Private Eye - Five Funtastic Steps. In addition to her work in education, Ruef is also a poet and essayist whose writing appears in literary journals; she is the winner of the Prism Review Poetry Prize, and was a finalist for the Third Coast Poetry Award; the New Letters Poetry Award, and the Harpur Palate Poetry Award.
Listen as she tells how The Private Eye began:
"On a hot summer day, in 1988, I'd been thinking about the enormous power of the metaphor mind, the mind that sees the world through the lens and network of analogy. The doors of my studio were open and bees sometimes swept in and began banging their heads against the skylight. The bamboo outside was rustling like taffeta skirts and it was an altogether lovely day to be thinking."

— from Chapter 1,

The Private Eye - (5X) Looking / Thinking by Analogy

(Ruef, 2003, 1998, 1992, The Private Eye Project.)
As you might imagine of someone who created The Private Eye, Kerry Ruef has an eclectic background. Her first exposure to the power of education as the essential mechanism for achieving social justice occurred while she was in high school: she was lucky to be involved in Project Brotherhood where, during the summer of 1966, she taught elementary school students from a barrio in Bakersfield, California, a project that included Cesar Chavez as one of its leaders.

Believing as much in the power of language and literature as in education, Ruef earned a degree in English Literature from the University of Southern California and went on to graduate studies in education from San Diego State University and the University of San Diego, taught in halfway houses in Watts in Los Angeles, taught as a special education classroom teacher at Children's Workshop in San Diego, and completed Montessori training through the International Montessori School of London.

To explore a writing career, she left classroom teaching: for a decade she worked as a freelance writer and was twice a writer-in-residence with The Seattle Arts Commission where she conceived of and produced The Floating Poetry Gallery, a unique blend of juried work from 150 artists and poets that "floated" through public buildings (years before poetry-on-the-buses in NYC and other cities). Fred Bassetti, one of the leading architects in the Pacific Northwest, took an interest in her art-in-public-places work; Bassetti became a lifelong mentor to Ruef in architecture and engineering, but more importantly in attention to detail, how building designs can be inspired by nature, and the links between biology, psychology, and architecture. (It was Fred Bassetti who first showed Kerry a jeweler's loupe!) During that first decade in Seattle, Ruef also worked with the Artists-in the Schools program in Seattle public schools, and with Senior Programs teaching writing.
After Ruef founded The Private Eye Project, in addition to facilitating Private Eye Workshops (eventually with her partner, David Melody), she taught graduate level education courses in the Private Eye interdisciplinary method. She currently co-teaches a graduate education course at Portland State University. She's been teaching students and teachers for over forty years.

Read a few comments about Kerry:

"Private Eye Rules! If you haven't had Kerry come talk to your teachers/school districts, be sure to do it soon — I was blown away when I attended her session at this years M&M [Microscopy and Microanalysis] Meeting in Portland — I don't think I stopped smiling the entire time because she was so 'on target'."
— Dr. Sherry Cady, Assistant Professor of Geology, Portland State University

"I've made over 800 presentations all over the world and exhibited at hundreds of conferences, and I've never seen the level of enthusiasm following a presentation as I did from the teachers coming from Kerry Ruef's Private Eye session. It was almost like a religious experience."
— Ron Perkins, Founder and Former CEO,
Educational Innovations

"I loved the way Kerry walked the room as we had group discussions and wrote down all we were saying and then asked us questions and probed for deeper meaning. The probing for deeper observation and making connections is going to be essential for my students."
— Sara Bryant, teacher
Beaverton, OR

"The best workshop I've been to, ever. It really changed my thinking; it really changed my approach to what I'm doing with the kids."
— Gail Greenleaf, teacher, Tucson Unified School District, AZ

--------------------------

David Melody - Associate Director

Educated at St. Paul's School and a graduate of Harvard, David Melody brings an array of talents to his work with The Private Eye Project. He has spearheaded taking the project from a regional level as a pilot project in the Seattle Public Schools to a nationally acclaimed, nationwide education program reaching thousands of teachers and over two million students.
Along with Kerry Ruef, David facilitates The Private Eye workshops, courses, and conference presentations, where his humor and electric presentation style keep teachers on the edge of their seats. David is an instructor at Portland State University.
He is also a writer whose short stories have appeared in numerous literary journals, and a gallery exhibiting photographer whose work has been published in The Smithsonian magazine, U.N. Populi Magazine, Grassroots Development and other journals.