Meeting the Common Core, NGSS
& the Marzano Instructional Strategies

---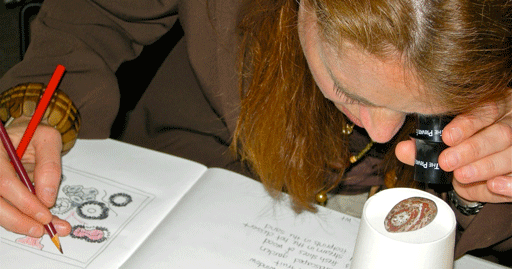 The heart of The Private Eye program is thinking by analogy, which leading educators and neuroscientists consider to be at the core of cognition — in other words, the foundation of all learning, indeed, knowledge.

The Private Eye process develops critical thinking skills, creativity, literacy as well as scientific and mathematical literacy — across subjects.
The Private Eye provides a natural, efficient, holistic basis to meet the Common Core State Standards and the Next Generation Science Standards, as well as the Marzano Instructional Strategies.
Common Core Literacy & The Private Eye Correlations
Grade K - coming soon!
Grade 1
Grade 2
Grade 3
Grade 4
Grade 5
Grades 6 - 12 in progress

Common Core Mathematics & The Private Eye Correlations
Overview: A guide to the Mathematical Practices K-12
Grade K
Grade 1
Grade 2
Grade 3
Grade 4
Grades 5, 6, 7 – 12 in progress

NGSS Private Eye Correlations

Marzano Instructional Strategies & The Private Eye Correlations